About Us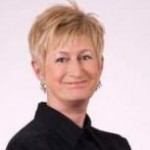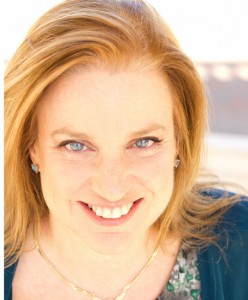 Lisa Rothstein – Solutions for Creative Entrepreneurs
A graduate of Brown University in Communications, Lisa Rothstein began her series of creative careers as a street performer in New York City. Trading her street corner for a corner office, she became a top Madison Avenue copywriter/creative director at such firms as Young & Rubicam on brands like IBM and Hanes.  Today, as a certified Life Purpose™ Coach and consultant, Lisa  helps other Madison Avenue alumni, entrepreneurs and companies clarify their goals, optimize their talents and communicate their brilliance. She also assists her fellow screenwriters as a script consultant. Lisa has been a professional choral singer, a cartoonist and watercolorist and a stand-up comedian.  As a screenwriter, Lisa is represented by agent Caren Borhman and manager Andrew Kersey. http://www.TheDaVinciCoach.com and http://www.LifeAfterMadAve.com
Who we are: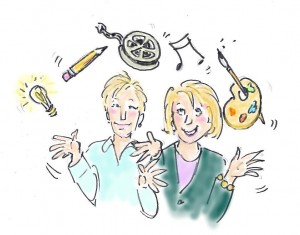 * Two people who live The DaVinci Dilemma™ daily. We know what it's really like to live with multiple talents – the joys and challenges of The DaVinci Dilemma™.
* We are highly motivated to find practical techniques to optimize and enhance DaVinci life.
* Between us, our expertise covers: psychology, creativity, analytical thinking, communications, organization, education, graphic design, fine art, film, theatre, research, marketing, social media, writing, design, music, public speaking, comedy and many arts and crafts.
* We are experienced, professional storytellers who tell compelling, entertaining tales in print, radio, film and digital media.
< >
What we do:
* We research and synthesize remedies and apply it to the unique phenomenon of The DaVinci Dilemma™
* We develop and test diverse, effective solutions for multi-talented people.
* We observe and document a wide range solutions that work for DaVincis.
* We share what we know through:
this website
individual and group coaching
learning events such as workshops, seminars, teleseminars, web-inars
educational products
* We are proud Partners of