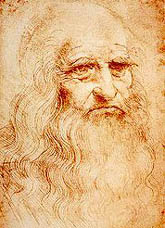 Welcome to The DaVinci Dilemma™. Here you'll find like-minded creative people as well as tools like quizzes and great resources to help you
You'll also get hints, strategies and models to enhance your creativity while dealing with the challenges DaVincis commonly face, including procrastination, fear, distractions, motivation issues, regrets, perfectionism, maintaining life balance and handling technology.
You're special, but you are not alone.