Creative technology used to be an oxymoron. No more.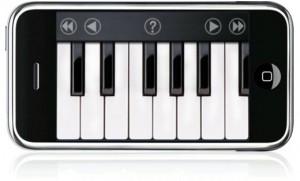 Being multitalented has a number of advantages, one of which is that we're easy to shop for. You can go to almost any department in the store and find something we'll love. Before, accoutrements like art supplies, writing journals and books about creativity were the objects of desire.
But now, the all the innovative creative technology for those with multiple talents and passions makes every day like Christmas morning.
So with the holiday season hard upon us, here are a few of my favorites. They offer hours of fun to help you enjoy your talents and integrate them more into your life.
I have been lusting after an electronic stylus and pad for a while, the only thing stopping me is knowing that I'll have a learning curve to go from paint on canvas or paper to the stylus and a program like Adobe Ilustrator but it's amazing what you can create. The effects rival fine art. My brother-in-law Bryan Christie creates amazing covers for magazines like Time and Scientific American that look like paint or photography but that he's actually rendered using a stylus and software.
The software based on my favorite screenwriting book, Blake Snyder's Save The Cat, gives you a beat sheet to fill in, and virtual index cards that can be color coded and annotated for which characters are in the scene, what the scene's purpose is and so on. You can find that at The Writers Store.
There is a lot of other great software for writers, such as Dramatica Pro, which helps you map out characters, themes and plot. As far as software to actually write your screenplay goes, the default standard is Final Draft, but I still prefer second banana Movie Magic Screenwriter because it lets you keep all your notes to yourself open to read along with your script. (Actually right now I think my notes are longer than my script.) But either makes the formatting process automatic so you can concentrate on writing. All I need now is software that forces me to sit down and write. When I invent that I'll let you all know.
For readers, Amazon's Kindle is amazing, and it's now ridiculously cheap at $139. Pricier but more multitalented, is the ipad, with its reader and all its other apps.
Speaking of apps, ipod and iphone apps need a category all their own. I love the way they let you take all your talents and passions along in your pocket, for just a few dollars each. You can spend hours shopping the itunes store.
Doodle lets you draw on the screen with your finger in a slew of shades and textures, so you can create virtual mini-masterpieces while waiting for the bus or sitting in a dull meeting.
The Pianist app turns your ipod or iphone into a mini-keyboard that sounds amazingly piano-like. I use it to pick out tunes and to learn my part  between rehearsals with my choral group.
There's also so much free creative technology out there online to help you express yourself. WordPress, the platform that DaVinci Dilemma runs on, lets anyone with basic computer skills create a killer website or blog you can use to celebrate any talents or interests you have. Your only cost is domain name and hosting, and maybe a few bucks for a paid theme if that's what you prefer. There are blogging platforms that are completely free too.
Of course, social media like Facebook, Twitter and LinkedIn, are amazing ways for multitalented creative people to find other members of their tribe and share their passions.
My new favorite free online toy is Cinch, which makes it easy to put your voice on your site. If one of your talents is speaking — or even singing — here's a fun free way to include it. In fact, if you want to listen to this post instead of reading it, just click on my Cinchcast below as soon as I add it! (Slight glitch; I have a cold and lost my voice, so I will update this post with a Cinch when it comes back.)  There will be a surprise song from me if you listen to the end 🙂
Activity:  Step 1: Make your creative technology wishlist. What new tool would help you enjoy your talents even more?
Step 2:  Leave your list in a conspicuous place where Santa or one of his helpers can find it!
What's your favorite creative technology toy or app? Share with your fellow DaVincis below!
If you'd like to share or publish this article, you may, if you include the author's name, a link to this original post and the following text blurb:
Are you struggling with too many talents, skills, ideas? You may have The DaVinci Dilemma™! Find tools, fun quizzes, coaching, inspiration and solutions for multi-talented people at http://www.davincidilemma.com/ .